(Wrap or unwrap?) Time for one last word before we finish up with this year's Great Villain Blogathon: your hosts, Ruth of Silver Screenings, Karen of Shadows & Satin, and Kristina of Speakeasy want to say a great big thanks to everyone who took part, visited participating blogs, and helped share #Villains2019. A blogathon is only as good as the lovely people who take time to join in, and you all gave us great villains to read about and discover.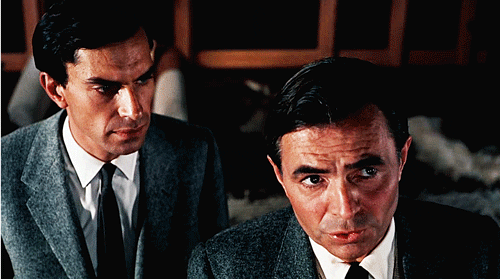 Like any good bad guy/girl, we'll be back…in about a year or so, lots of time to start planning your next topic!
This #Villains2019 main page has been updated to archive all these daily recaps. Bloggers who post after this, just leave a comment here and we'll add your link.